How to overcome the 5 biggest challenges of direct mail marketing...


Reputation
Direct mail campaigns have earned a somewhat unfair reputation as old-fashioned, impersonal and ineffective. We love to hate mass-produced catalogues, mailers and flyers posted through every letterbox in the neighbourhood. Many brands also favour digital channels - after all, if your office is going paperless, why shouldn't your outreach efforts?

We believe it's time to reinvent direct mail as a force for good. This medium has so much potential when prospects are treated like individuals and meaningful moments are forged. Far from being outdated, direct mail campaigns actually have the potential to bypass our digital fatigue and connect with prospects on a level rarely seen today in business.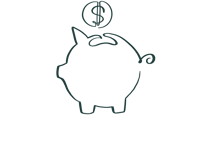 Budget
When sales departments are used to firing out thousands of promotional emails a week, direct mail campaign costs may seem daunting. Handwritten letters likely come with a higher cost per lead, and committing your budget to a new medium may be a big step to take.
However, handwritten direct mail response rates are also much higher. Incredible rates of engagement and conversion provide many businesses with an astounding ROI, more than making up for the initial increase in costs.
Remember the personalised element of this strategy, and focus on quality over quantity. This is a precision-targeted strategy, not a scattergun approach, and the results reflect this.

Scalability
Many marketers fail to realise that handwritten direct mail campaigns can be produced at higher volumes than they think. No member of your team should be faced with a mountain of blank stationery every week, which will ultimately be avoided and then abandoned.
With sales and marketing aligned, and the right tools in your tech stack, personalised prospecting doesn't have to be a big headache. Rather than enlisting entire teams in time-consuming processes such as creating direct mail or mining data, outsourcing direct mail services can be the easiest option by far, and doesn't have to cost the earth either.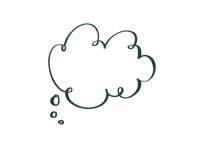 Research
Naturally, personalised direct mail campaigns require a list of postal addresses. LinkedIn is your most reliable source for obtaining or cross checking a recipient's postal address, but if you have time to spare, you can also call the office to confirm.
Once your handwritten direct mail is in the building allow a couple of days for it to work its way through the internal mail system and land on the desk of your recipient. How many letters appear on your desk addressed in a handwritten envelope?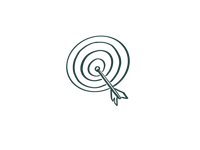 ROI
Sales and marketing departments are often under pressure to meet performance targets, and digital channels such as email and social media can provide a comforting stream of real-time data.

However, an in-depth level of tracking, reporting and analysing is entirely possible with handwritten direct mail campaigns too. Add strong calls to action, QR codes or URLs to stationery to effortlessly guide your leads from offline to online communication.